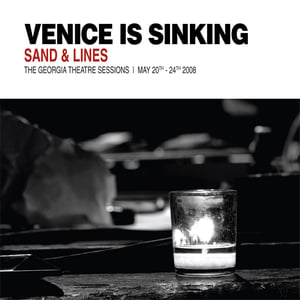 $

15.00 - On Sale
"The recording is warm and tender, with reverb and gently scattered vocals enhancing the sense that the band really is in the next room...Sand & Lines is simply a case of good songs receiving their proper treatments." -- Pitchforkmedia, 7.2.
"The Georgia Theatre may be in ashes, but its legacy will echo through the rafters every time this stunning live collection is played." -- Paste Magazine, 8.1.
Our third LP, Sand & Lines, is out now, on glorious vinyl. The album was recorded live onstage at the Georgia Theatre over four days using only two stereo mics. There was no overdubbing or post-production. David Barbe produced and engineered it with the help of Andy Lemaster. Unfortunately, the Georgia Theatre was destroyed in a fire in June of 2009. This album stands as a document of the building's lovely acoustics!
Here is the tracklisting:
1. Sidelights
2. Tugboat
3. Jolene
4. The Grey Line
5. Lucky Lady
6. Falls City
7. Pebble Hill
8. Bound By Violets
9. Bardstown Rd.
10. The Wurlitzer Prize (I Don't Want To Get Over You)
All proceeds go to rebuilding the Georgia Theatre!
All orders will also come with a download code, so you can load it onto your computer!